About Your Hosts
---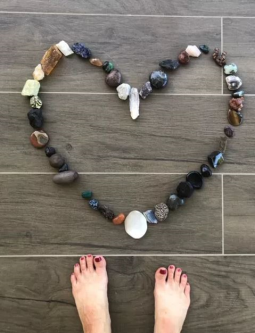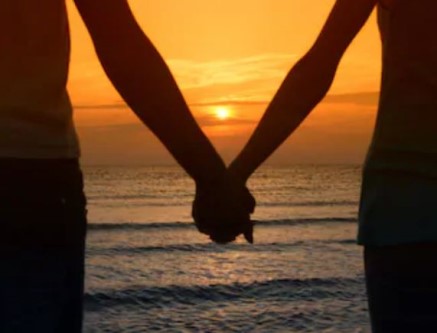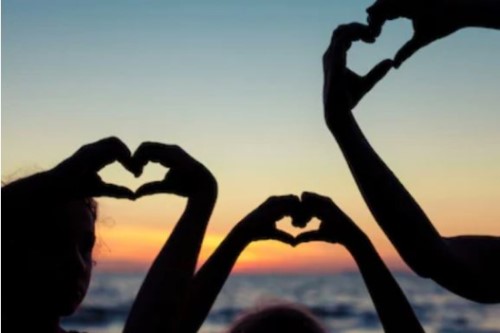 You might wonder how two Americans ended up coming together to create a beautiful healing center in the middle of the jungle. Well it's a story that I, Harriet, love to share.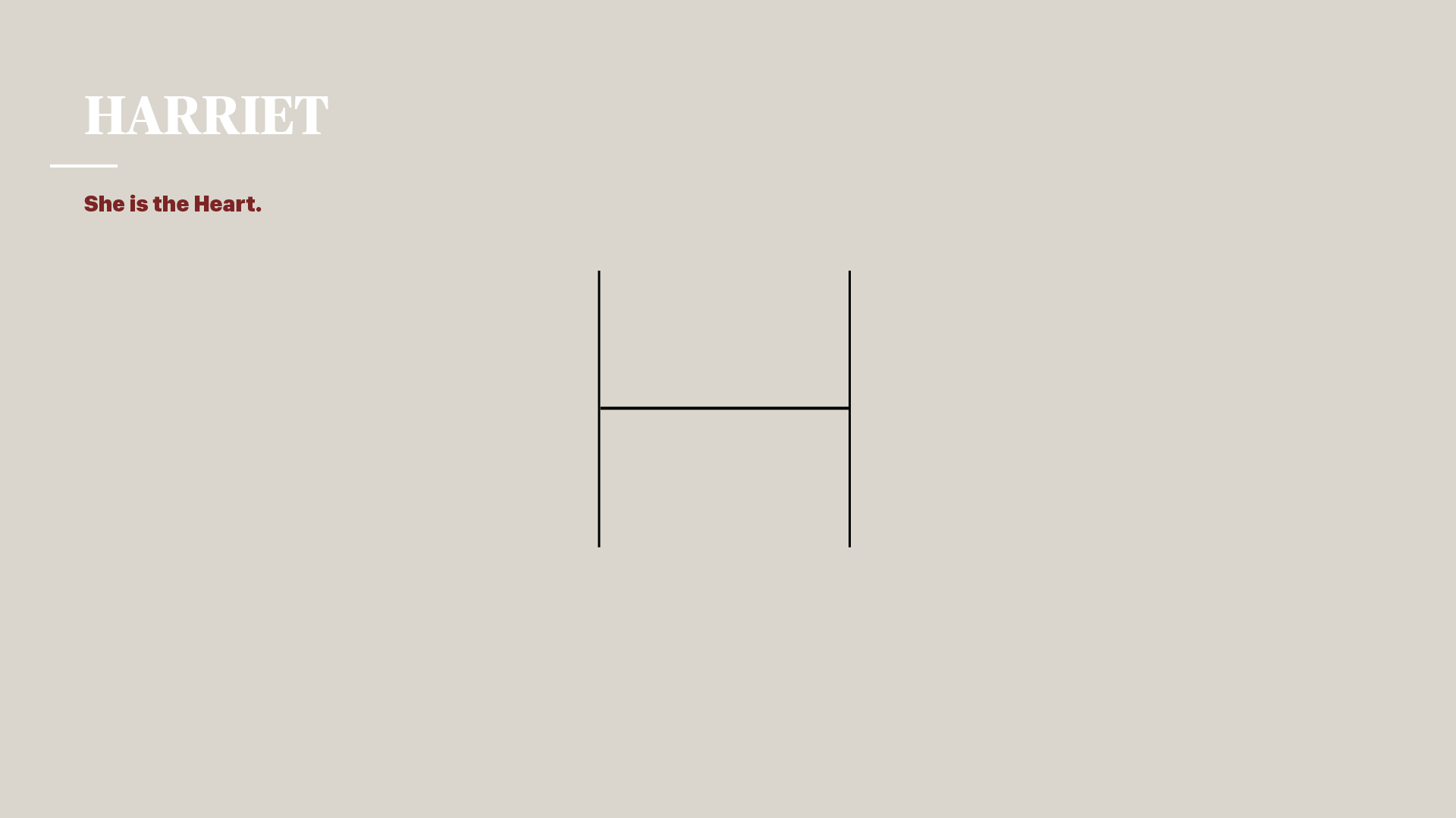 I met Adam in December of 2012 when I was on a yoga retreat in Costa Rica led by Don Miguel Ruiz (author of The Four Agreements). I was on a self created 5-month sabbatical from my company, Align Spa in Park City, Utah, in order to embark on what I described as a "Find Harriet Tour." I'd owned my company for 10 years and had only known a very busy life, so I wondered what I would do with my time if I didn't go to my spa every day. And because I always loved the book, "The Four Agreements", I thought a yoga retreat with Don Miguel Ruiz was a great place to kick off my journey of self inquiry.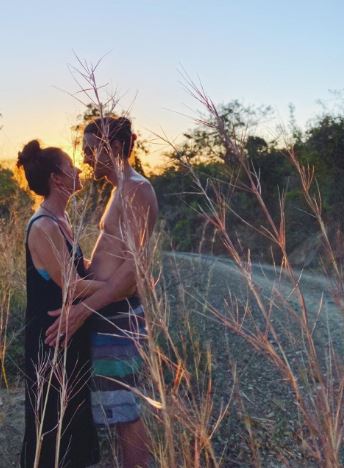 It turned out that on day 3 of my retreat, I booked a Chakra balancing healing session with Adam, who at the time, lived in Potrero and owned a crystal and surf shop called "Crystal Vibrations." Adam was selling crystals and providing healing services at "Hotel Sugar Beach" where I was staying, and I'd seen his flyer in the lobby and decided it was a nice way to spend a day off from my retreat. But our session was surprising to say the least; I saw a clear vision of a very different life for myself, which included me living in Costa Rica and creating a life WITH Adam, the man I'd just met 20 minutes earlier. This vision was unexpected given the fact that not only had I just met him, but we lived in different countries and I was 8 years older than him. But it turns out all that was irrelevant, because we ended up getting engaged 2 months after we met.
After my sabbatical was over in May of 2013, and I'd spent a lot of time traveling back and forth to Costa Rica with Adam, I came to realize that I liked life in Costa Rica more than I liked my life in Utah. So with the help of my Align Spa team in Park City, I reorganized my life so that I could live full time in Costa Rica while still allowing my business in Utah to thrive. And over the next 6 years, Adam and I began to host friends, family and Airbnb guests at the 6 unit property where we rented, an experience that taught us a lot about ourselves, each other and what kind of life we wanted to create for ourselves in the future.
Everything we learned helped us envision the idea for The Lanktuary, and in May of 2018, our dream became a reality when we found and purchased the land for the Lanktuary, just two months after our first child entered the world. So the spring of 2018 was a crazy time of growth and change for us at every level, which was exciting. But through it all, we made sure to make every part of the creation of the Lanktuary a sacred experience by having prayer circles on the land before and during the build, and placing healing crystals in the foundation at every level. We moved into the Lanktuary in August of 2019, and we have since enjoyed hosting many guests and groups.
But alas, when Covid-19 became a reality in March 2020, we had to cancel all our upcoming bookings and Align yoga retreats because the airports in Costa Rica closed. However, we used the unexpected "off" time wisely, and took it as an opportunity to further develop and improve the space and ourselves, which would not have been possible had we had the steady stream of guests and retreats we had planned. And we also decided to add another member to our family, so we've made the best of this quarantine and had a lot of nesting time for our family.
In the spring of 2021, we are excited to slowly and cautiously reopen our doors, and invite friends and family to enjoy the experience we have to offer here at The Lanktuary. We've created a beautiful space of healing and self exploration here, and we look forward to seeing you, being your hosts and guides and helping you make the most of your time in this part of the world we love. And we hope the Lanktuary will become a home away from home that you enjoy visiting again and again.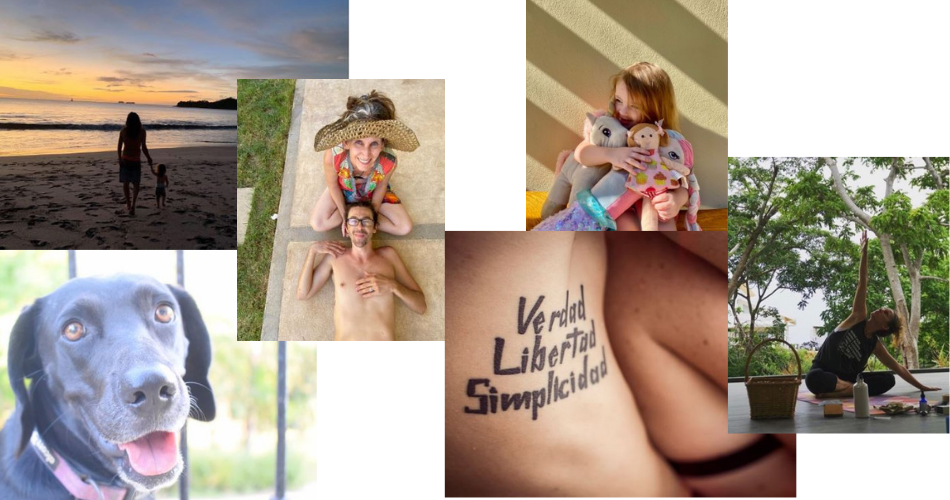 About the Lanktuary
---
The Lanktuary is both our home and business, and our family lives on the second floor in a 3 bedroom apartment with our young daughter Aurora, our baby who will be arriving May 2021 and our pack of animals (5 dogs and 2 cats). On the first floor we have 3 fully functional private studio apartments to share with our guests, as well as an ocean view studio on the third floor that is great for group hangouts, and can be made available if we have a larger group.
Also onsite you'll find a beautiful infinity pool, a covered pool patio with a bathroom and outdoor shower, and access to our large yoga studio, where we host public yoga and fitness classes and events. There is also a private treatment room inside the yoga studio where you can receive a massage, facial or a Reiki treatment from one of the trusted team of healers we recommend. We will help you create the yoga retreat in Costa Rica that you have always wanted.
We are up on a mountainside off a dirt road, so there's a quiet serenity and feeling of being in nature, but we're still close enough to the beach and the town of Potrero, so that you get the best of both worlds up here.